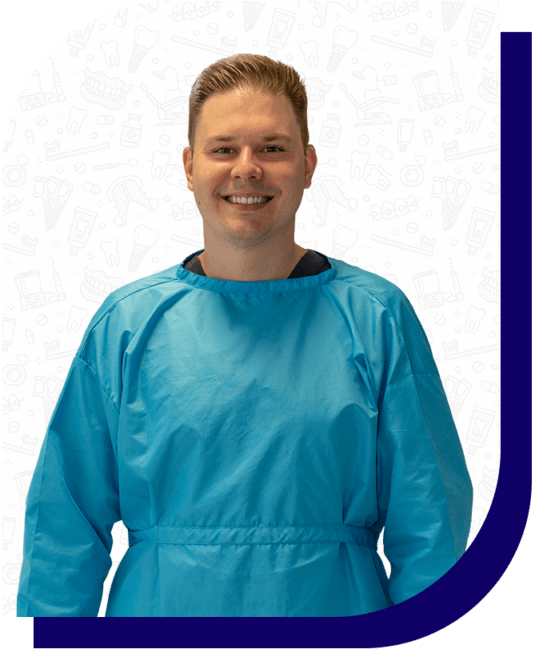 Dr. Dan Szkodlarski
Associate Dentist
I am a general dentist who performs all aspects of restorative dentistry which includes treatments such as root canals, dentures and fillings. I have a passion for cosmetic dentistry which includes everything from composite bonding to veneers and crowns.
I received my diploma in Dentistry from the Pomeranian Medical University of Szczecin, Poland. Prior to that, I studied Dental Technology at George Brown College in Toronto. I have also previously worked as a Dental Technician.
I have to thank my mother for this one! She influenced and encouraged my artistic side and my love of sharing my knowledge with others. As a dental ceramist, I get a great sense of fulfilment when I complete patients' treatments and at the end of everyday, I feel rewarded for the work I do.
Practice makes perfect, and experience is key. Working alongside a dentist and experiencing the work flow in a real environment would be my best advice. Immersing yourself in the work, seeing the bigger picture and understanding the different dental fields will give you an edge.
My best advice for good oral hygiene is to follow the three F's: Floss, Frequency and Fluoride! Food particles and sugar love hanging around between your teeth in those hard to reach areas, so remember to use floss, brush for at least two minutes and reduce the intake of sugar in your daily diet.
Five fun facts about me are:
Just a city boy, born and raised in South Ontario, Canada …
… Took the midnight train to The James Clinic!
I'm fluent in Polish.
I met my wife when I was eleven years old
I love to play squash